304 Stainless Steel Insulation Tumbler
Regular price
$29.90
/
---
|DESCRIPTION
With a good-looking cup, drinking water is sweet.
|DETAIL
Item:
ADICUTU013
Material:
304 Stainless Steel

Size:

2.8"*9.8"(7.1cm*25cm) 500ml

CARE AND MAINTENANCE:


How to use


New products before use, must be scalded several times with boiling water or with detergent, high-temperature disinfection. Has reached the role of killing bacteria.
Before use, add hot and cold water for preheating or precooling, insulation effect is better.
Cleaning is appropriate to use a soft cloth and by the warm water dilution of edible detergent cleaning.
The inside of the stainless steel cup sometimes produces some red rust spots, can be soaked in warm water with diluted vinegar for thirty minutes and then fully cleaned.

Caution


Do not use bleach, thinner, wire ball, silver grinding powder, tarnish remover, etc. that contain salt. It may cause scratches or rusting.
Do not place near a fire source. Do not use in dishwasher, microwave oven.
Do not leave beverage items for a long time. [...] Do not store special drinks for a long time. Because of the foreign matter contained in the drink may lead to discoloration and other problems in the cup.
Caps should not be sterilized at high temperature for a long time, as it may lead to deformation of the cap.
Please wash the product as soon as possible after using porridge and other sticky substances. Prolonged placement will cause bad odor due to bacteria, water leakage, product corrosion and other problems.
The cup should not be immersed in water as a whole, please wipe gently with a wet rag when cleaning the external yang.
|RECOMMENDED BUY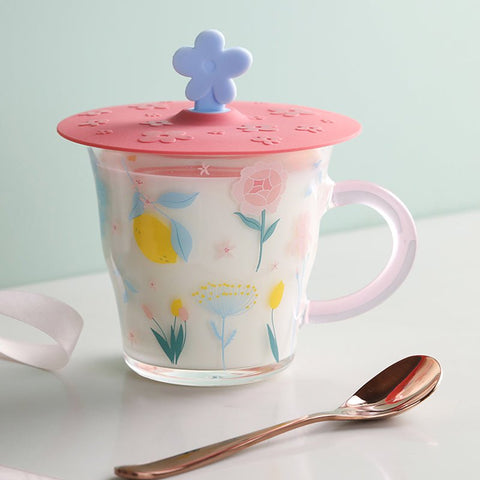 HAND-KNEADED BEVEL CUP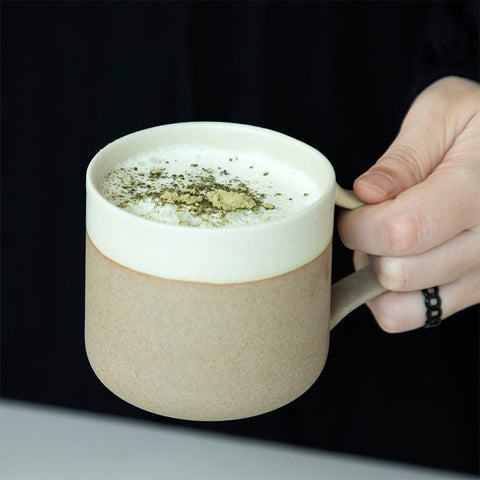 COARSE POTTERY COFFEE CUP
We have comprised below a shipping policy based on ensuring you get competitive rates for your order alongside fast delivery from our worldwide fulfillment centers, with global logistic brands you trust.
Where do we ship?
We ship worldwide! We offer all orders except APO/FPO/DPO Addresses.
Shipping methods & charge fee
Currently, we offer two shipping methods.
1. Free Standard Shipping  ( Limtied Time Free shipping )
Country

 

 

Shipping times

 

 

Shipping charge

 

 

United States

 

 

 

 

$ 0 / $10.00

 

 

Europe

 

 

1-3 Weeks

 

 

$ 0 / $7.00

 

 

Middle East

 

 

1-3 Weeks

 

 

$ 0 / $11.00

 

 

Australia

 

 

1-3 Weeks

 

 

$ 0 / $7.00

 

 

Southeast Asia

 

 

1-3 Weeks

 

 

$ 0 / $13.00

 

 

Canada

 

 

2-6 Weeks

 

 

$ 0 / $19.00

 

 

 

 

3-5 Weeks

 

 

$ 0 / $19.00

 

 
Please note that most orders ship within 2-3 working days. Merchandise will arrive in approximately 2-4 weeks. Once parcels are shipped, you will immediately receive an email with the tracking number.
2. Express Shipping
Country

 

 

Express times

 

 

Express charge

 

 

United States

 

 

5-10 Days

 

 

$ 39.00

 

 

Europe

 

 

5-10 Days

 

 

$ 39.00

 

 

Middle East

 

 

5-10 Days

 

 

$ 39.00

 

 

Australia

 

 

5-10 Days

 

 

$ 39.00

 

 

Southeast Asia

 

 

5-10 Days

 

 

$ 39.00

 

 

Canada

 

 

10-15 Days

 

 

$ 39.00

 

 
We always provide best service for you!
If you have specific requirements for the date, please contact online customer service or email us at hghom@outlook.com, we will reply to you ASAP to meet your demand.
1.What does pre-sale product mean?
Commodity pre-sale refers to the activity in which the merchant publishes the commodity information in advance, and gives some preferential pre-order policies, and the customer pays the deposit in advance for the purchase. HGHOM's pre-sale products refer to the new eco-friendly magnesia furniture series. You can buy your favorite magnesium oxide furniture series products in the HGHOM online store. After placing the order, the estimated production time is 30 days, and the products will be dispatched from the warehouse after 30 days. The estimated logistics and transportation time is 35 days, and it will take a total of 65 days. You can receive to this product.
HGHOM's new eco-friendly furniture series uses magnesium oxide material to reduce the impact of non-degradable waste on the earth and our lives, we are committed to finding the most practical and environmentally friendly materials and designs to deliver a healthy, elegant and eco-friendly lifestyle. Magnesium oxide is the best choice for outdoor furniture due to its all-weather, low-maintenance advantages. Magnesium oxide composite material elements In addition to being artistic, magnesium oxide composite furniture is strong enough and has a large capacity to be used for a long time.
2.Why do we want to pre-sale?
In order to put HGHOM's new concept of environmental protection magnesium oxide furniture series into "environmental protection and practicality", it will reasonably arrange production and effectively utilize resources, and conduct a 65-day pre-sale activity, during which you will be at the best price. Buy this collection.
HGHOM also hopes that through this month-long pre-sale promotion, you can buy the most favorite furniture products that suit your home style. We will also prepare for delivery and logistics through the pre-sale event. If you like please don't hesitate, the sooner you buy the sooner you receive the goods.